For the finest, custom porcelain veneers that can last up to 20 years, our dentists offer Lumineers by Den Mat Lab at DentalWorks Elgin in. Certified Lumineers by our dentists can enhance discolored teeth, chipped teeth, gaps or spaces, align and straighten the teeth, reshape, and fix old dental work in two painless trips. Lumineers are ultra-slender compared to other veneer types and clearer for a more natural result. Lumineers also take less preparation (no sedation, deep enamel scraping, and transition veneers). Lumineers are only from Certified Lumineers Dentists, like our dentists, and made from the highest-quality materials at the DenMat Lab to provide all patients an ideal fit that seems natural.
Lumineers often only take two visits to to finalize: one to set up the teeth and get impressions, plus a second visit to fit and secure the patient's custom Lumineers. At the first visit, our dentists will take impressions of both dental arches and digital X-rays and photos that will be sent to a Lumineers laboratory where the custom veneers will be created. Once the Lumineers are created and returned to in, the patient will need to return to have their veneers fitted. To strengthen the fit between the teeth and the veneers, our dentists will delicately etch the teeth before securing the Lumineers to the surface of the tooth. Our dentists will adjust the veneers if needed to ensure the teeth are aligned and well fitted.
With proper use, Lumineers can remain up to two decades or longer. Since Lumineers are made with top-quality materials and properly bonded by a Certified Lumineers Dentist, patients won't need to watch what they eat or drink. Patients should continue a good home mouth care routine, including daily teeth cleaning, and going to for dental exams and cleanings with our dentists to maintain their Lumineers. Patients are able to have their Lumineers detached at any point without trouble, since the Lumineers will not require stripping the natural teeth before permanent bonding.
In most cases, Lumineers are not covered by dental insurance companies because it is a cosmetic procedure, although will check the patient's insurance coverage. Our dentists can also explain the various payment options welcomes and the financing plans we have during the patient's initial consultation.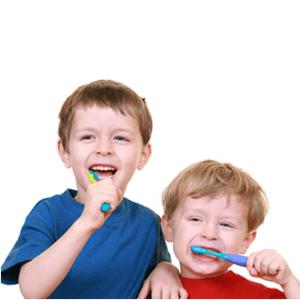 A brilliant smile is the Hollywood top secret that can be simple to steal from Lumineers custom dental veneers. Ask about getting a LumiSmile® digital smile preview during your consultation with our dentists at DentalWorks Elgin in so you will be able to see how much Lumineers can alter your smile.
Related Procedures